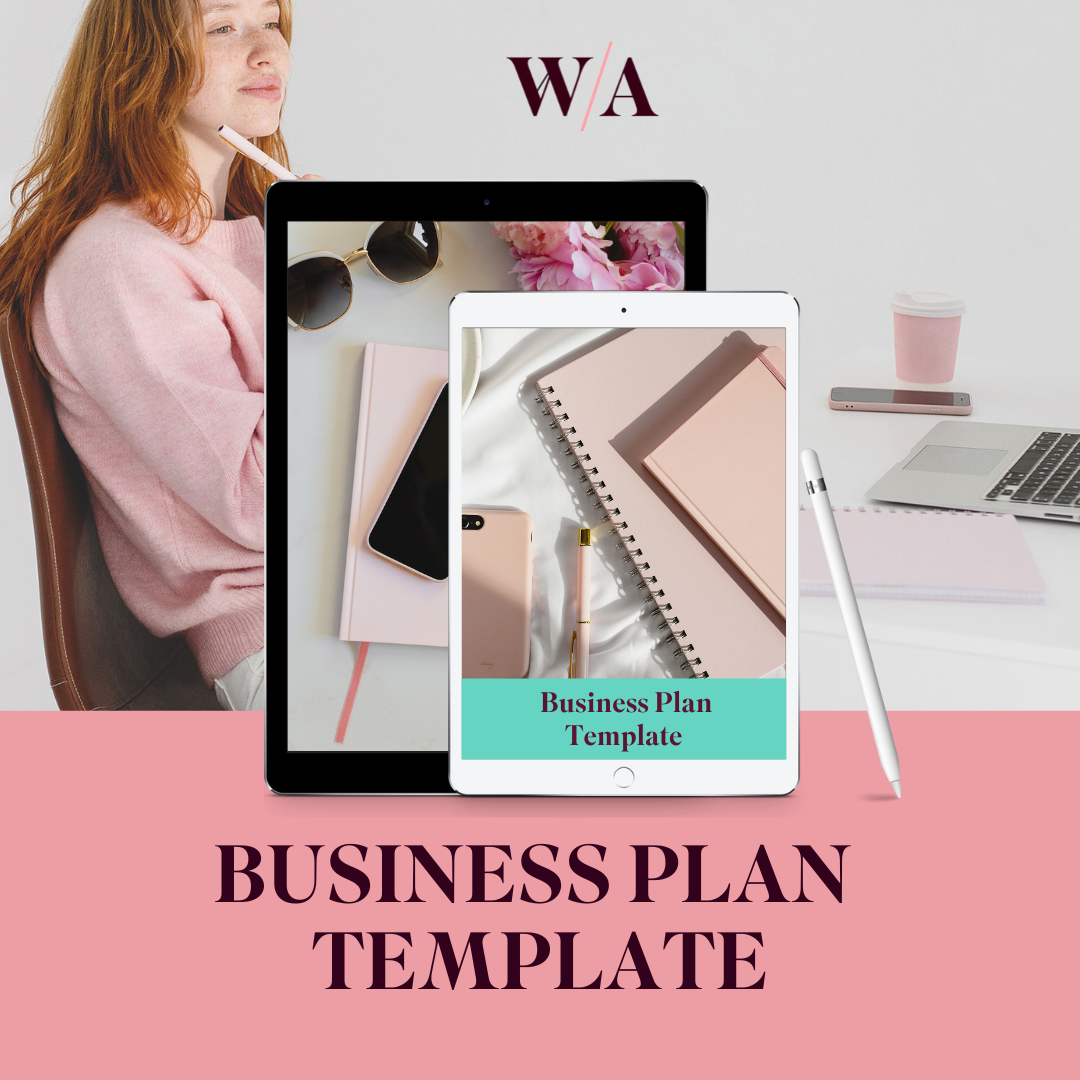 Business Plan Template
TEM 521931605
Product Details
As a business owner, you know the importance of having a solid plan in place to guide your business. A business plan is your pocket guide to succeeding in your venture, and it can be either in your head or written down. While it may be easier to keep it all in your head at first, it's ultimately safer to have it written down. Running a business can be overwhelming at times, and it's easy for your head to overflow with ideas, tasks, and responsibilities.
Think of a business like a new puppy – it's funny and exciting at first, but if you don't align it with your values and expectations, it can quickly become something that no one wants to be around. And do you want to be that business owner who ends up drifting back into a job? Of course not! That's why you're reading this, and why you'll work your way through this planner, even in those moments when you feel like you have no business going into business and are overwhelmed with all that you need to do.
Our 31 page business plan template is designed specifically for small and micro businesses like yours. It's written in plain English and asks you the important questions you need to answer to set out your vision for your business and plan how you'll get there. It helps you organize your thoughts and ideas, and can even catch any mistakes before you get started, when it's still easy and cheap to fix them.
But a business plan is more than just a document. It's a living, breathing thing that should evolve and change as you learn more about your business, your products, and your customers. That's why it's important to review and refresh your plan regularly. Yours is a small business, so you don't need a huge corporate-style business plan. Your plan does need to be individual and uniquely you, for your unique business.
On the other hand, it's also important not to get too bogged down in the planning process. Your business plan should give you clarity and confidence, not be an excuse to avoid taking action. Just like a seasoned pilot, it's okay to course-correct as you go to make sure you and your business stay on track.
So if you want to succeed in business, don't go it alone. Use our business plan template to guide you on your journey. It will help you stay focused, organised, and on track to achieve your goals. Remember – this plan is a living document. No one knows everything, so as you learn more about your business, your products, and your customers, you can and should review and refresh this plan.
Save this product for later