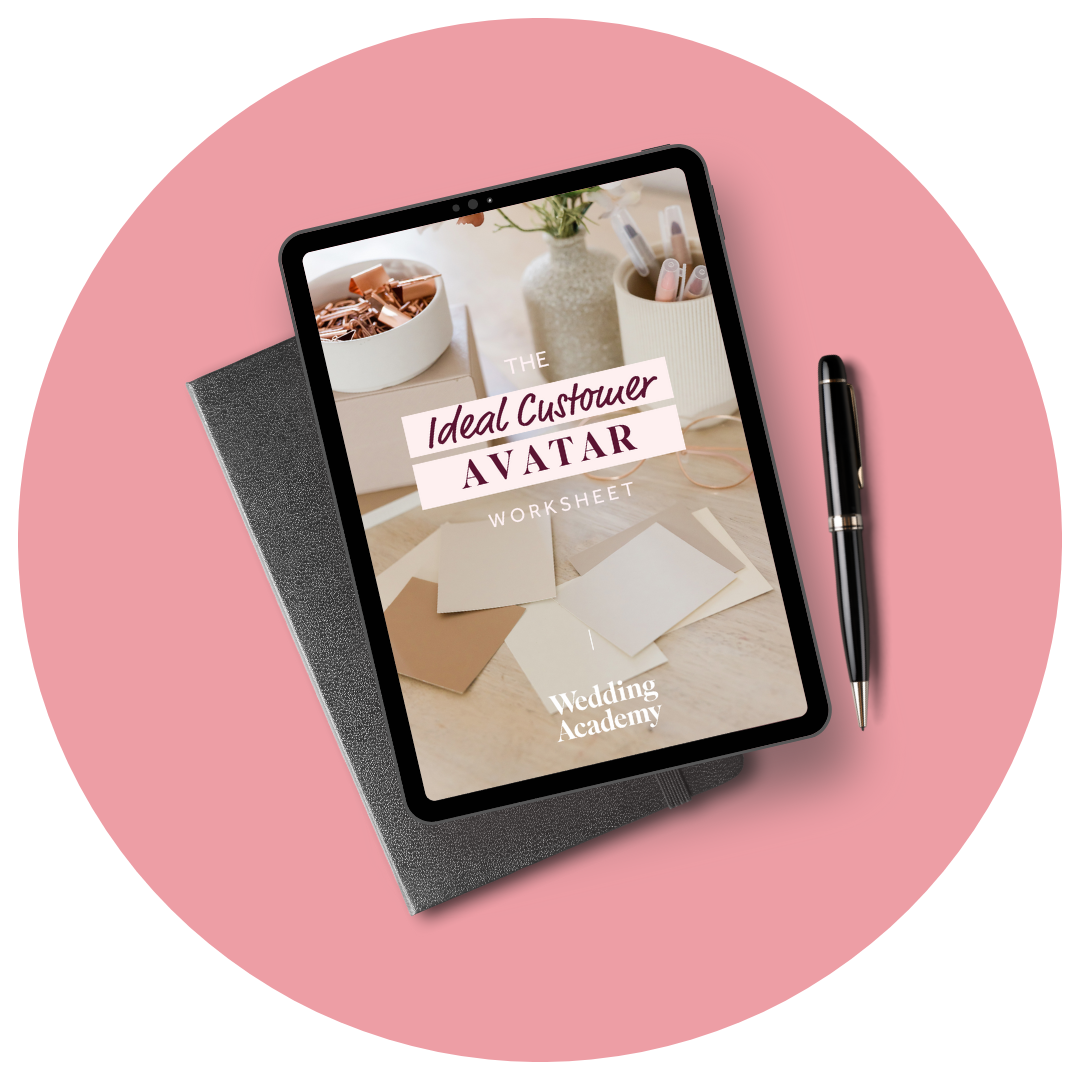 The Ideal Customer Avatar
TEM 521931607
Product Details
As a wedding business owner, it's essential to have a clear understanding of who your ideal customer is and how to reach and serve them. But with so many different variables to consider, it can be overwhelming to try and figure it all out on your own. That's where The Ideal Customer Avatar comes in.
Our 13-page worksheet is designed to help you discover your perfect client and create a plan to connect with and serve them effectively. With sections covering everything from target audience brainstorming and demographics to psychographics and central offers, you'll have all the information you need to create a comprehensive understanding of your ideal customer.
In the Target Audience Brainstorm section, we provide both plain and prompts to help you think creatively and come up with a list of potential target audiences. We also have separate sections for demographics for business to consumer and business to business, so you can get a clear understanding of the age, gender, income, and other characteristics of your ideal customer.
But demographics only tell part of the story. That's why we also include a section on psychographics, covering goals and interests, influencers, career, and challenges. This will help you get a deeper understanding of what motivates your ideal customer and how you can serve them in a way that resonates with their values and needs.
To help you find out more about your ideal customers, we've included a section on where to look for information. This could include social media platforms, industry publications, or even customer surveys. And to bring it all together, we have a summary section where you can outline your central offer and any other offers that you believe will be of value to your ideal customer.
We understand that every wedding business is unique, and that's why we've designed our worksheet to be flexible and customizable. Whether you're just starting out or have been in business for a while, The Ideal Customer Avatar can help you get a clear understanding of who your perfect client is and how to reach and serve them effectively. So why wait? Download The Ideal Customer Avatar today and take the first step towards building a successful and fulfilling wedding business.
Save this product for later